departure into the future – Signing of the contract for the construction of our mobile aircraft fire simulator
18. June 2021

Posted by:

3W ONLINE MARKETING

Category:

News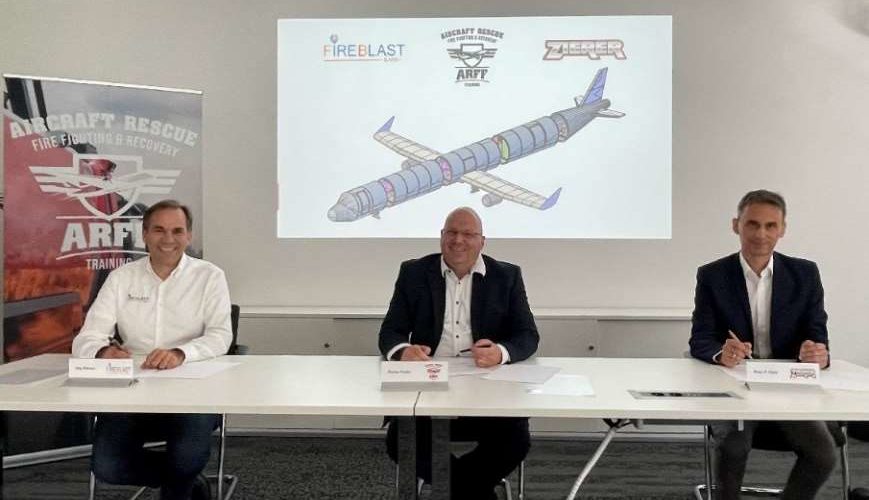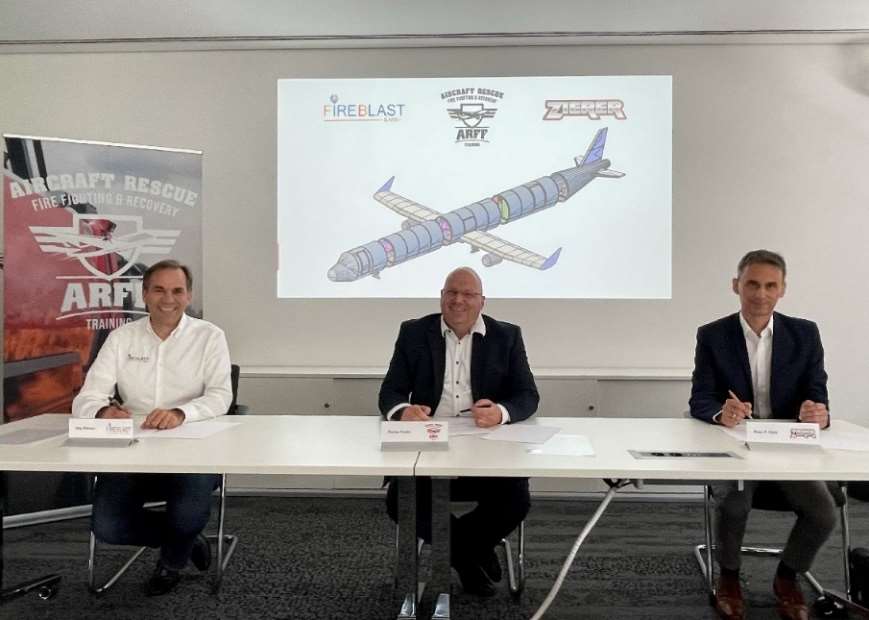 DEPARTURE INTO THE FUTURE – SIGNING OF THE CONTRACT FOR THE CONSTRUCTION OF OUR MOBILE AIRCRAFT FIRE SIMULATOR
By signing the contract, we have taken a decisive first step towards future-oriented cooperation with the companies Fireblast and Zierer.

ARFF SERVICES GMBH offers professional and flexible training solutions for airport fire departments. The goal of our founder and managing director Florian Funke is clear: to build an aircraft fire simulation system that is as realistic as possible, and which can be transported to any location and used for diverse training scenarios.
"The emergency services should be able to train under conditions as realistic as possible.
Our aircraft fire simulator is mobile and the individual modules can be transported by container via road or rail. This enables cost-effective on-site training at the customer's location. The unique aspect is that in addition to the fire and evacuation exercises, rescue exercises can also be carried out. "
Advantages of our simulation system:
Mobile

Policy compliant

Cost efficient
After the aircraft parts have been prefabricated, the interior of the training facility is completed. Inside the mobile simulator, the fires are displayed very realistically and complemented by artificial smoke in the cockpit and passenger area. As soon as construction is completed, the first tests on the system are carried out.